Cannon
Our top selling saturn missile battery. Whistling missiles with loud report build to whistles with crackling effect.
Dimensions 26.0 L × 2.4 W × 3.1 H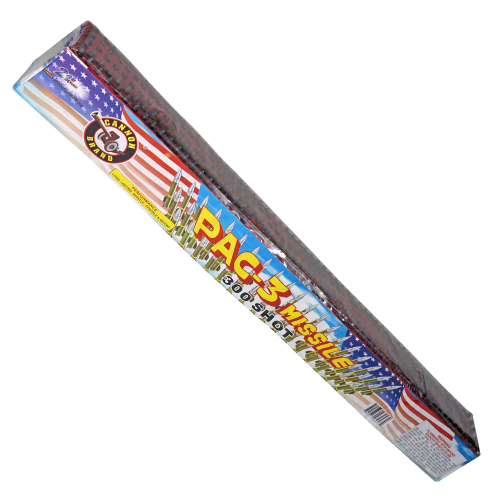 Spirit of 76
Customer Comments
Posted by Timothy W | January 25th 2012
Guarantee these will be on the list every year.endless screaming explosions.we put 10 of these with 10 96shot roman candles to start off the night show,good day or night,but best just as sun is setting. EXCELLENT. MUST HAVE
Posted by William W | February 23rd 2017
Starts off with about 10 seconds of rapid action, then slows to a snail's pace until the one minute mark. Finishes strong, but I prefer rapid fire from start to finish.