Sky Bacon
A great saturn missile battery that combines red, yellow, green, whistling and crackling saturn missiles with whistling and crackling jumbo saturn missiles.
Dimensions 12.0 L × 3.0 W × 4.0 H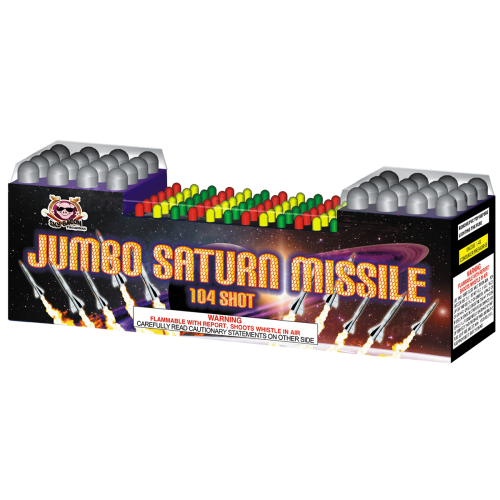 Spirit of 76
Customer Comments
Posted by William W | February 23rd 2017
I love SMBs. This 104 shot version with both small and jumbo missiles does not disappoint. As with all SMBs, I recommend setting them off two or more at a time.