Generic
A great new item now available from Spirit of 76. Just light the ignition disk and hold the lantern while it fills with warm air. After a few seconds, it will become buoyant and take flight. After 3 minutes, the disk burns out and cools down before returning to earth. These biodegradable lanterns are a great way to celebrate any occasion.

PLEASE NOTE that in some states and local jurisdictions there may be a ban on the use of sky lanterns. Prior to placing your order, please consult the laws, rules and regulations of your particular state and local jurisdiction.
Dimensions 40.5 L × 23.5 W × 15.0 H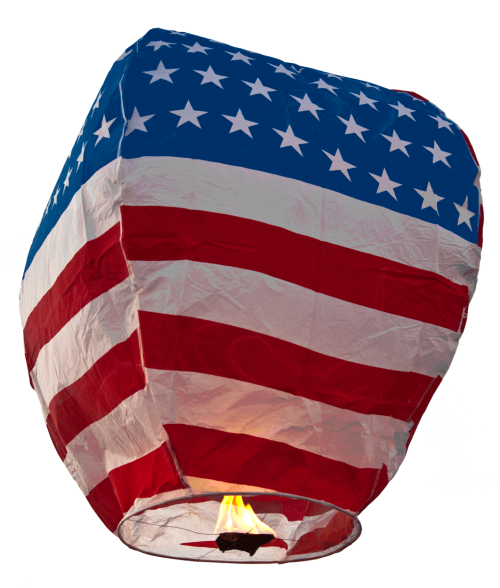 Spirit of 76
Customer Comments
Posted by Pedro S | May 20th 2013
Quite enjoyable.