76 Pro Line
5/5. Powerful and short, these 1 second bursts come in five sets of red, green, blue, yellow, and purple.

This Professional Use Only version comes with quick match leader and t-lock port.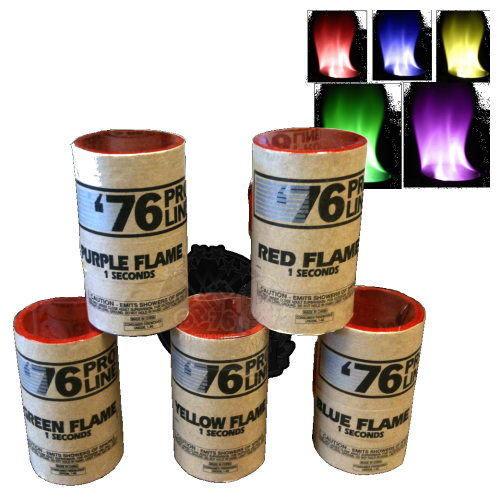 Spirit of 76
Customer Comments
Posted by Randy M | July 18th 2018
Mine looked nothing like the video. More like a 3-5 sec. burn.
Posted by Brent B | October 23rd 2018
2017 model worked great. Didnt get any this year yet.