Cannon
Fire these off during the day so you can watch the gigantic parachute slowly fall back to Earth. 4 pieces per pack, 20 packs per case.
Dimensions 3.0 L × 3.0 W × 8.4 H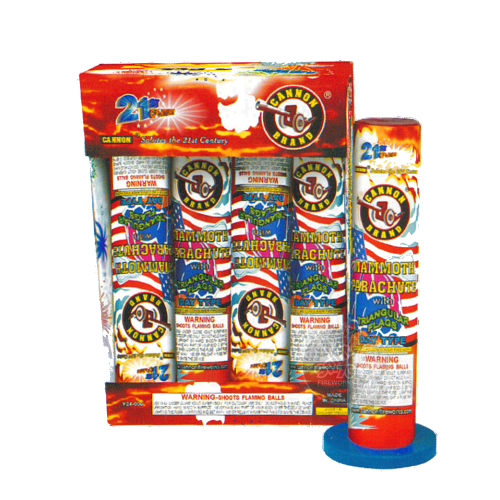 Spirit of 76
Customer Comments
Posted by Timothy S | May 11th 2018
Been buying these for years. They have a great bang at takeoff and the kids love to chase them down.