Sky Bacon
Sky Bacon brings you Sky Streamers for some daytime fireworks fun! Fires 30 shots of colorful streamers that dance on the air and float slowly back down to earth.
Dimensions 7.5 L × 6.0 W × 6.5 H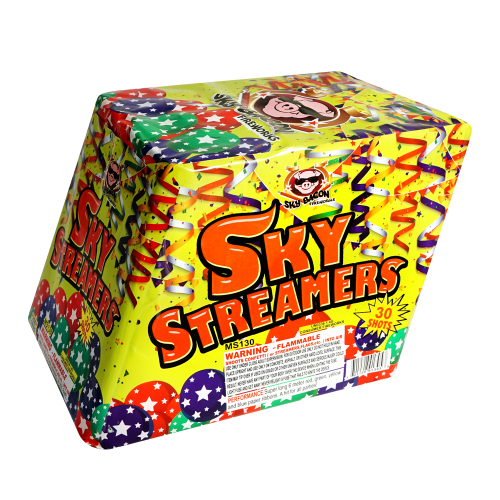 Spirit of 76
Customer Comments
Posted by Zoe M | November 17th 2016
The kids LOVE this one. We created a field of colorful Cousin Its after setting off a batch of these. The kids had so much fun picking up all of the streamers. Warning, you will be fining confetti for the next week or so.