Sky Bacon
Flash and bang are what you get from this multi shot. 7 shots of blue stars, each followed by a loud report. A classic firework item!

New packaging will be available in Spring 2019 (original packaging available while supplies last).
Dimensions 6.0 L × 6.0 W × 3.0 H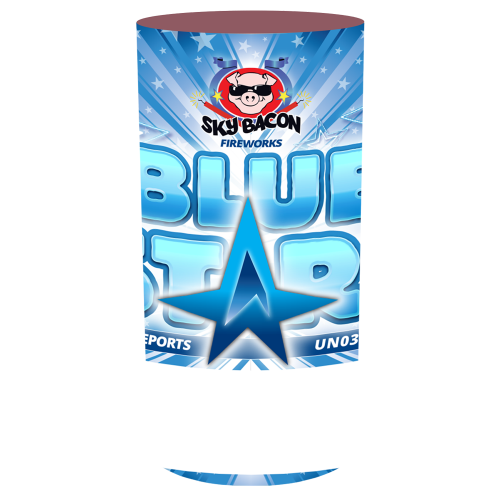 Spirit of 76
Customer Comments
Posted by David H | June 7th 2015
This is a wonderful firework. A small short fountain with a little extra pop at the end. Seeing one perform is fun, seeing 18 at the same time is fantastic.
Posted by William W | June 30th 2020
Meh!