76 Pro Line
Creates a brilliant, silent flash about 6 feet off the ground. A unique effect that is perfect for pyromusicals.

This Pro Use Only version is equipped with a Twist Lock (t-port) built into the base and no external visco fuse - greatly reducing chance for cross-fire. We have eliminated the cardboard base for a frustration free setup.

Use the Twist Lock (t-port) port for instantaneous ignition - Compatible with standard e-match or Firewire Initiators.

For fast and easy (tool / tape free) product prep - use FS143 Firewire Initiator w/ Twist Lock Shroud.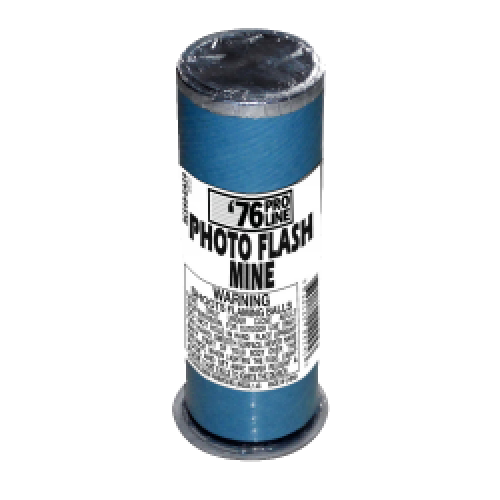 Spirit of 76
Similar Products
Customer Comments