76 Pro Line
Also known as scrambling comets, each shot breaks in a new and unique way. A crazy effect and sure to be a crowd pleaser.

*Note: label may read 30sec. 2017 and newer production is 20sec to 25sec total duration.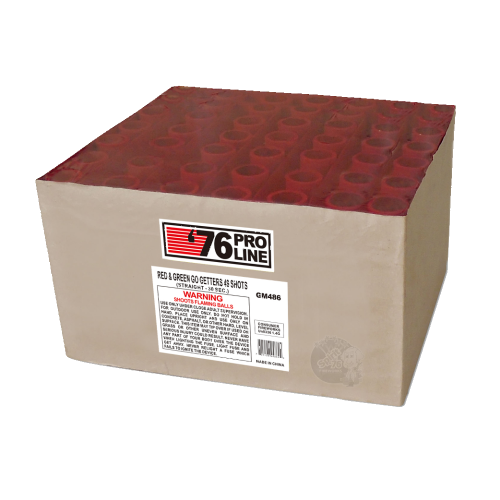 Spirit of 76
Similar Products
Customer Comments
Posted by Lynda W | July 23rd 2020
I used this in my pyromusical. I shot four at one time and it was a great effect and matched the music perfectly! There were some oohs and ahhs from the crowd and from me!