76 Pro Line
36 shots of crackle fire continuously. Fills the air with noise!

The Pro Use Only version of this cake has minimal tube spacing to save on freight & comes packed 6/1 over the standard 4/1 packing.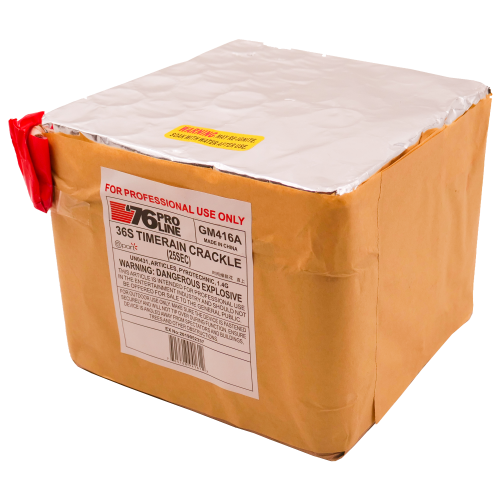 Spirit of 76
Customer Comments
Posted by William W | July 1st 2020
Good duration but too one note.