Winda
Get one each of War Stopper, Reach for the Sky, Super Kung-Fu, and Super Stunt - each a 12-shot powerhouse.
Dimensions 11.0 L × 10.3 W × 8.7 H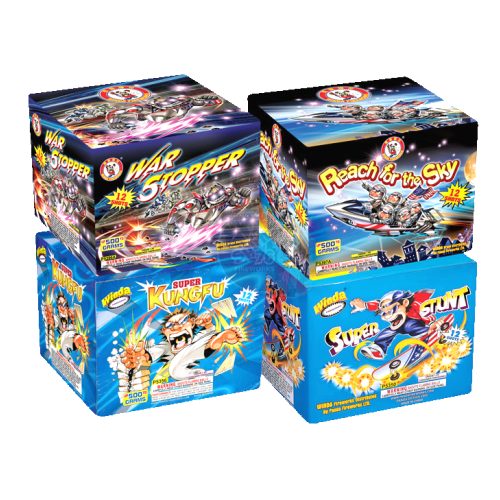 Spirit of 76
Customer Comments
Posted by Matt R | June 5th 2018
These cakes are LOUD!
Posted by William W | July 20th 2020
Huge wonderful breaks.