Sky Bacon
Get 2 each of these hard-to-find beasts:

Bigfoot: Red and white glitter, palm with crackle, gold glitter, and brocade with blue tips.

El Chupacabra: Red dahlia with crackle, willow with red tips, silver glitter, and palm effects.

Loch Ness Monster: Silver glitter to brocade, crackle with palm, multicolor peony, and willow with red glitter.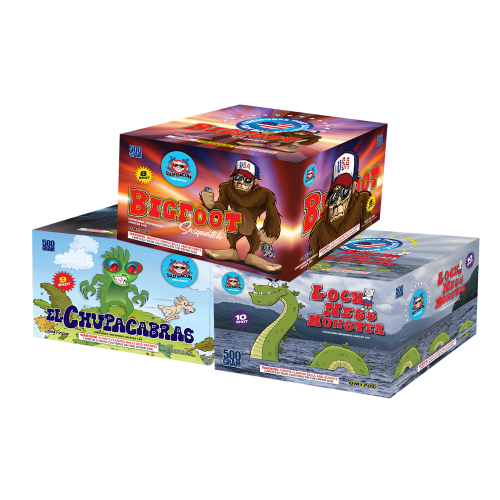 Spirit of 76
Customer Comments