Brothers
Big N Bold features 18 of the biggest, loudest breaks you can find. From red palms with white glitter, to green palms with white glitter, yellow palms with white glitter, then alternating red bouquets, white glitter, and blue stars. A massive 3-shot finale of crackling willows. New packaging for Brothers Pyrotechnics 20th Anniversary.
Dimensions 12.6 L × 12.6 W × 10.0 H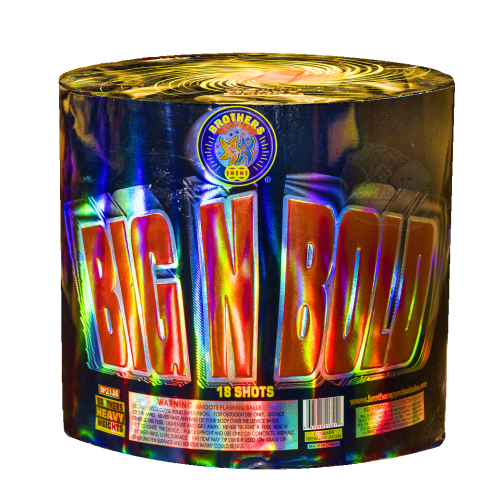 Spirit of 76
Similar Products
Customer Comments
Posted by William W | June 30th 2020
Nice cake with good elevation and duration.
Posted by Jeffrey W | September 4th 2020
Last 9 shots are massive!