Brothers
One of the best selling 500 gram cakes of all time! This cake is known throughout the industry for its amazing giant golden willows. Alternating shots scatter crackling flowers across the sky. This one delivers with 16 shots including a 5-shot finale. Duration: 55 secs. 4 pieces per case.
New packaging for Brothers Pyrotechnics 20th Anniversary.
Dimensions 10.6 L × 10.6 W × 10.0 H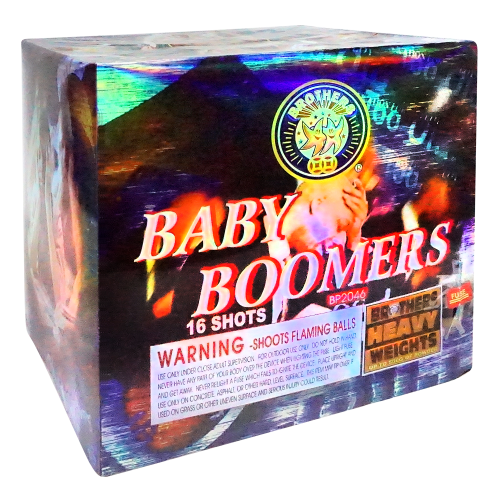 Spirit of 76
Customer Comments
Posted by William W | June 30th 2020
Very nice.