Sky Bacon
This cake dominates the sky with a mixture of brocade, strobes, go-getters, mines, and timerain chrysanthemums. A great air show-in-a-box.
Dimensions 12.0 L × 9.0 W × 8.9 H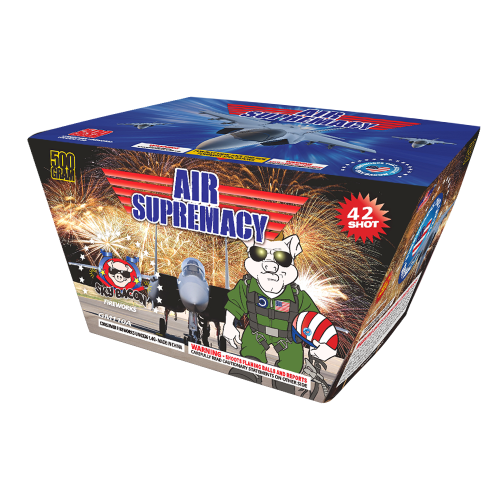 Spirit of 76
Customer Comments
Posted by Edmund G | April 11th 2016
go getter effect has been a crowd pleaser
Posted by William W | June 30th 2020
Lots of color and effects. Very nice.