Sky Bacon
Stand up and salute as this cake carpets the sky. Red, white, and blue mines lead up to booming breaks of red, white, and blue.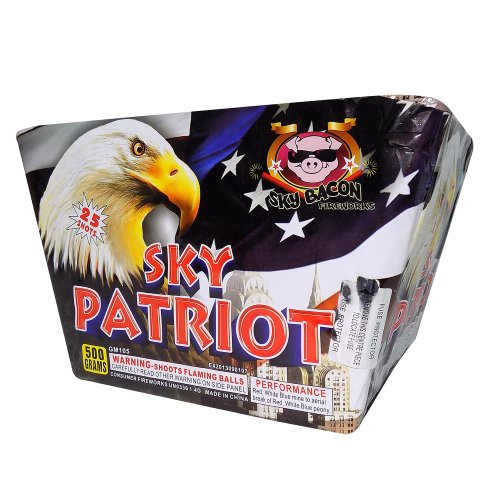 Spirit of 76
Customer Comments
Posted by Chris H | June 7th 2015
One of my favorites!
Posted by David M | May 11th 2018
awesome american style cake to use in finale after all us americans love to raise hell bbq have family fun then get earplugs cause i like maximum and magnum fire in the sky i love to rattle the haters cages kiss said it best i love it loud fireworks 4 life people 24 7
Posted by William W | September 4th 2020
Short and sweet.