Shogun
Lighting this "beehive" of a fountain stirs up a cloud of buzzing angry bees. Colorful moving stars make for a wonderful representation of swarming flying insects with sounds to match. Ends with an eruption of multicolored fat little bumblebees.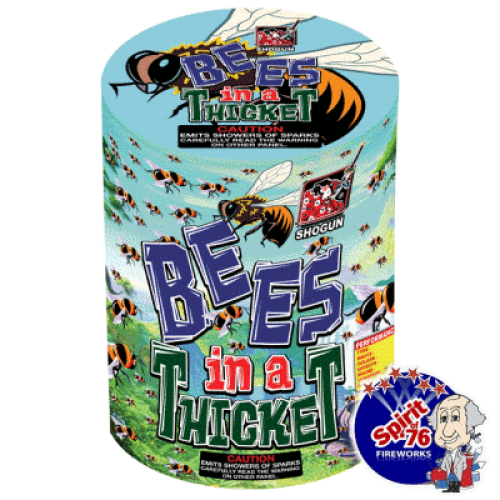 Spirit of 76
Customer Comments
Posted by William W | June 25th 2020
A bigger, better bee hive. Nice duration. Worthy of any show.